DARK VENUS
Maud Allan & the Myth of the Femme Fatale
Dark Venus looks at the late 19th and early 20th century obsession with woman as femme fatale and at the life of the scandalous dancer Maud Allan, during a crucial period in the history of feminism.
by Wendy Buonaventura
reviews from Amazon UK
'A thrilling read…a real page-turner'
'Fascinating and informative…this book covers a wide sweep of social history and is enormously entertaining. I often laughed out loud'
'I loved this book…an effortless read which made me smile'
'Full of dancing prose and tidbits both unlikely and intriguing. Who knew, for instance, that a woman could be killed by her clothes?!'
'This book is a cracking read. I was amazed to learn how women in the 19th century were thought to be either chronically ill or systematically dangerous… Highly recommended'
Pub 2018, Amberley Books, Stroud. ISBN978-1-4456-7751-4
Please note: PayPal payments will be taken by Nicholas Campion Enterprises.
MIDNIGHT ROSE
by Wendy Buonaventura
Midnight Rose is a novel based on the life of one of the most notorious female performers of the Edwardian age. Maud Allan found fame for her portrayal of the ultimate dancing femme fatale, Salome. Combining fact and fiction, Midnight Rose explores the extraordinary life of one of the earliest celebrities.
Pub  2008, Cinnabar Books   ISBN 978-1-898495-07-9
End of print run: only 5 copies remaining.
Please note: PayPal payments will be taken by Nicholas Campion Enterprises.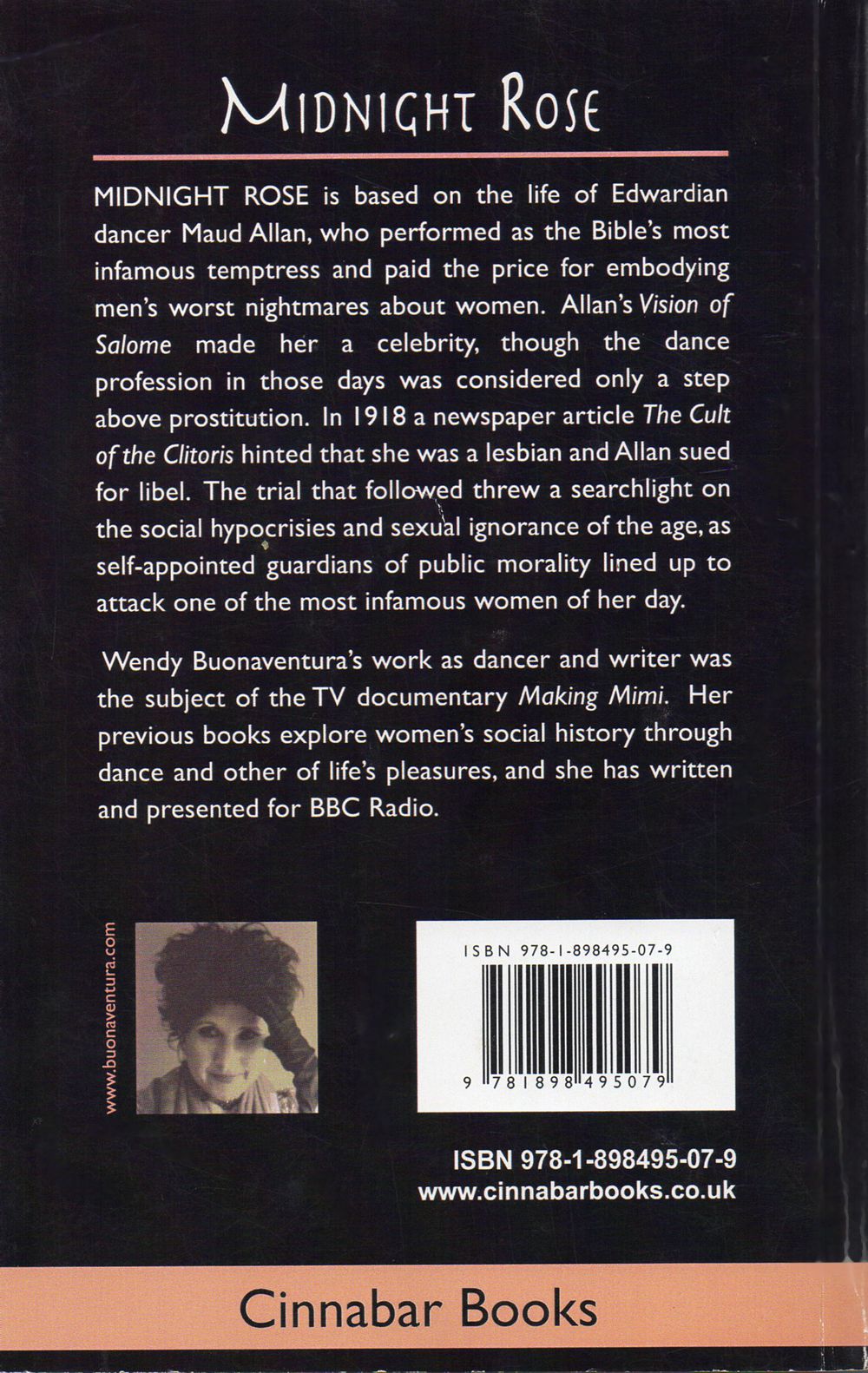 I PUT A SPELL ON YOU
by Wendy Buonaventura
From the cancan and tango to the waltz and black bottom: this book looks at how women have used dance for self-expression, financial independence and to escape the confines of society.
'Buonaventura's theatrical flourish never deserts her in her bravura leaps through history…She knows dance to be a language beyond words, but she has somehow translated it so that the story of how we move reveals also what moves us.' – Justine Picardie, The Daily Telegraph
'Biting and incisive…the writing bristles with the sharp observations of an informed insider' – Dance Theatre Journal
'Wendy Buonaventura's wildly provocative book operates on many levels, using women's dance to probe the subject of social power, class and gender politics the world over…For anyone who has had the pleasure of seeing this author perform, she dances as she writes: drawing you in with flowing ease and grace before shooting from the hip with a devilish twinkle in the eye!' – Mosaic Magazine
The American edition of this book, (identical book, but with a different title!) is called Something In The Way She Moves.
ISBN # 978-0-86356-628-8. Pub in the UK 2003, Saqi Books, London; in the USA, Da Capo Press
Autographed copies of American edition (identical book, different title!) SOMETHING IN THE WAY SHE MOVES are available from this website
Please note: PayPal payments will be taken by Nicholas Campion Enterprises.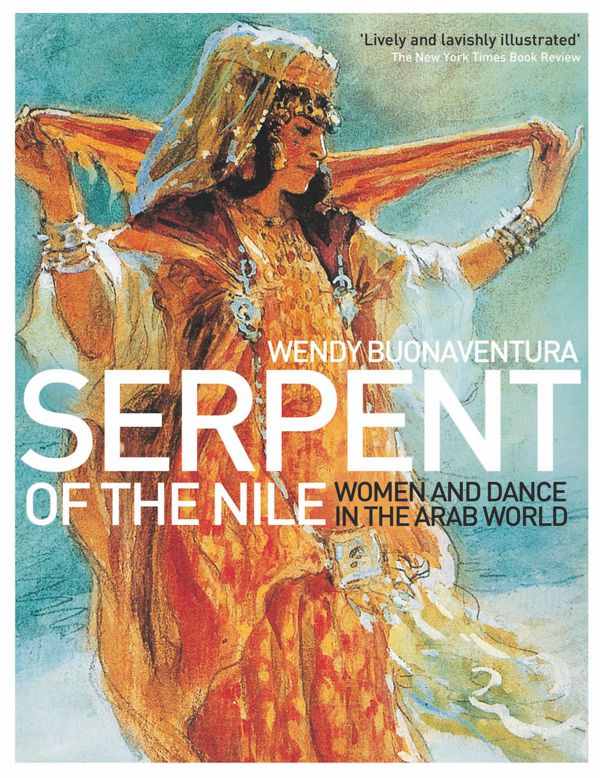 SERPENT OF THE NILE
Women and Dance in the Arab World
by Wendy Buonaventura
'A lively and lavishly illustrated excursion into the history of Middle Eastern dance' – New York Times
'For anyone seriously interested in dance this book is invaluable' – Dancing Times
See a slide show and interview with Wendy on the Guardian Newspaper's website – click here
Serpent of the Nile, has become a classic on the subject of Middle Eastern women's dance, and has been in print continuously since 1989 in both original and updated editions. On publication it was chosen as an Observer Book of the Year. It has been translated into French, German, Dutch and Russian.
Pub (updated edition) 2010, Saqi Books, London   ISBN 978-0-86356-628-8.