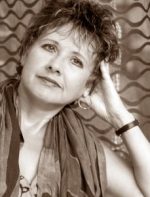 Wendy is a writer, dancer and choreographer.
A 30 minute tv documentary about her, Making Mimi, can be found on this website and on Youtube, along with extracts from her theatre work. Wendy is known internationally for her innovative and beautiful stage shows combining text and dance.
Wendy's books and theatre work largely explore cultural myths about the history and contemporary lives of women, with a focus on the arts.
In 2008 she created Sirocco, an annual weekend festival in the U.K. which ran until 2013. Sirocco celebrated the meeting of East and West via the inspiration of dance and music.
She has written and presented programmes for BBC Radio and continues to teach, lecture and perform internationally. Wendy contributes a monthly book review to the Instagram page @maryslivingandgivingbristol. This page is run by the UK charity Save The Children.
Wendy is based in the UK and on the island of Mallorca.
Wendy Buonaventura Radio 4 Interview
Extract from the Matthew Parris radio 4 series Off The Page; Wendy talks about sensuality, along with chef Raymond Blanc and singer Catherine Bott.
DARK VENUS
A cabaret of songs and stories based on Wendy Buonaventura's new book of the same name (see books page)
'A riff on the myth of the femme fatale, DARK VENUS delights and provokes in equal measure' – Venue magazine